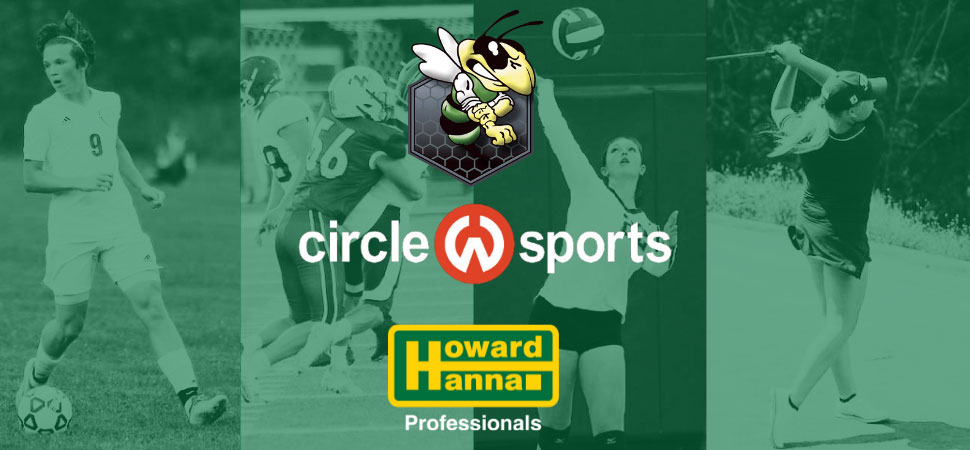 Circle W Sports And Howard Hanna Professionals Partner To Build Wellsboro Athletics Network
By: Ed Weaver / September 5, 2023
Wellsboro, PA - Circle W Sports and Howard Hanna Professionals are teaming up to build the Wellsboro Athletics Network for the Wellsboro Athletic Department.
Circle W Sports already operates websites for the school district, WellsboroAthletics.com, and several team websites: WellsboroFootball.com, WellsboroGolf.com, WellsboroBasketball.com, WellsboroBaseball.com, and WellsboroSoftball.com.
Now, each sports team at Wellsboro will have their own individual websites on the Circle W Sports platform, complete with game recaps, rosters and player profiles, schedules, stats, historical information, and more. WellsboroAthletics.com will still contain current season information about the Hornets, while also adding in more school-wide historical information.
"Building the Wellsboro Athletics Network has been a project we've wanted to do for quite some time now," said Ed Weaver, owner of Circle W Sports. "WellsboroFootball.com was our first website, launched in 2006, and we are thrilled to now offer more complete coverage to all of the school's athletic programs. We are super excited Howard Hanna Professionals share the same enthusiasm for high school sports as we do and values what our platform can do for the student-athletes. We've already begun building the foundation for the six new websites, while also upgrading the current sites. Plus, later this year we'll be rolling out our first mobile app! Then later we plan on integrating our live stats platform, StatTracker, into the app so Wellsboro's fans can stay up-to-date from wherever they are."
Howard Hanna Professionals will now be the primary sponsor on all Wellsboro Athletic websites.
Earlier this spring, Circle W Sports approached Howard Hanna Professionals about the possibility of sponsoring WellsboroSoftball.com. Upon meeting, their love for high school athletics and supporting the community became apparent.
"Howard Hanna Professionals is committed to doing all we can to support our communities, programs/events, and businesses," said Dennis Pezzimenti, Managing Broker/Owner. "This includes our schools, athletes, and other programs. We are excited to partner up with Circle W Sports and help fund this great resource for the community and athletes. Good luck to all the local sports teams!"
About Howard Hanna Professionals
Howard Hanna Professionals began as DBP Realty in a single Olean, NY office in 2001 under the ownership of Dennis and Pamela Pezzimenti. After considerable growth and several mergers, Howard Hanna Professionals has a multi-county span in PA & NY while remaining a family-owned business. Their PA offices are located in Bradford, Coudersport, Kane, Smethport, Warren & Wellsboro. They are a sister company to Howard Hanna Holt based in Chautauqua County, NY.
About Circle W Sports
Circle W Sports is a start-up sports information technology company founded in Wellsboro, PA by Ed Weaver. Circle W Sports aims to provide school districts, club/travel teams, and sports organizations with an online presence to promote their business, athletic programs, and student-athletes. Since 2006 (unofficially), Circle W Sports has been promoting student-athletes and delivering up-to-date sports information on our family of websites and to the media.
Visit circlewsports.com for more information.