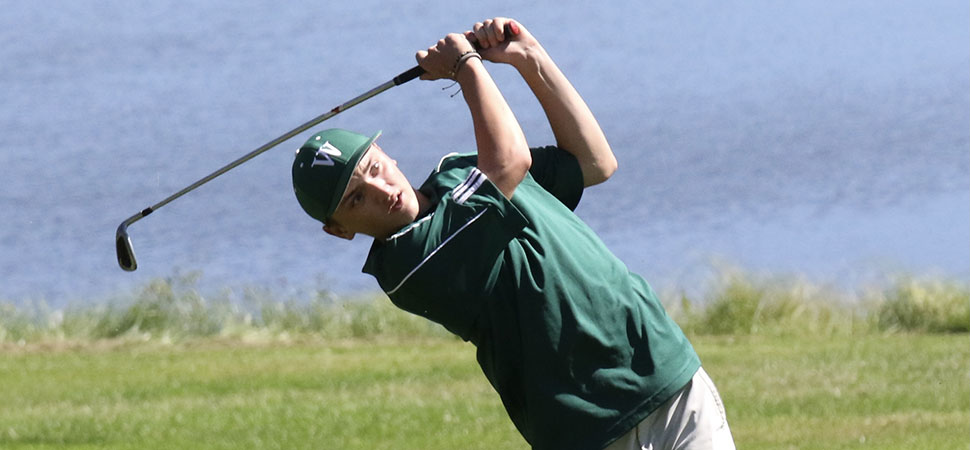 Hornets finish 3rd at Towanda
By: Ed Weaver / September 21, 2021 / Photo: Lance Larcom
The Wellsboro Golf team took home a 3rd place finish at Towanda Country Club on Monday, September 20.
The Hornets finished with a 386 behind Athens (369) and Sayre (370). Wyalusing (388) was 4th, Towanda (407) was 5th, Cowanesque Valley (420) was 6th, and North Penn-Mansfield (426) rounded out the field.
Junior Blake Hamblin finished 6th overall on the afternoon with a round of 91 to lead Wellsboro. Sophomore Hayden Zuchowski shot a 94, sophomore Hannalee Cleveland finished with a 99, junior Andrew Merriman carded a 102, sophomore Silas Jackson came home with a score of 112, and senior Connor Pierce had a 138.
Sayre's Kannon VanDuzer took home the top individual spot with a round of 79.
Wellsboro (23-6) remains in the hunt for an NTL championship with two regular season matches remaining. Next Tuesday, September 28 the Hornets host the league at Tyoga Country Club and in two weeks they finish out the regular season at Tomasso's Country Club on Monday, October 4.