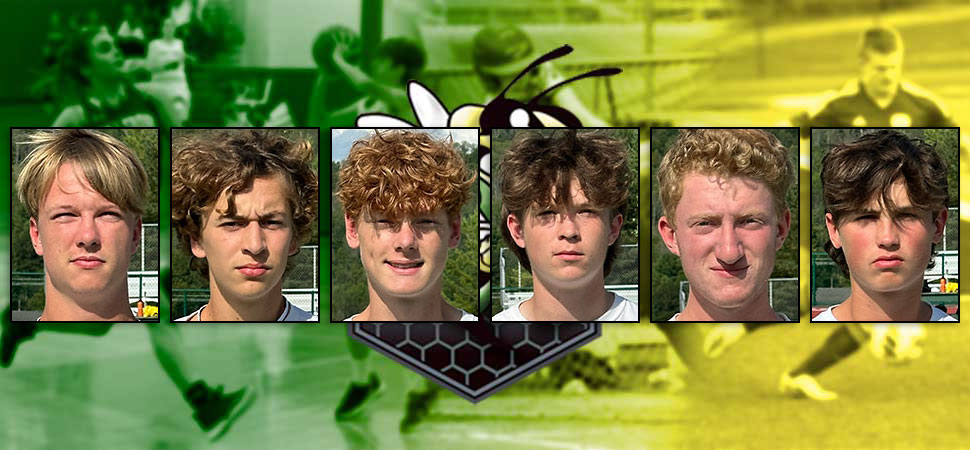 Six Hornets Named To NTL Boys Soccer All-Star Team
By: Ed Weaver / November 14, 2023
Six members of the Wellsboro Boys Soccer team were named to the NTL Boys Soccer All-Star team as the league released the teams on Tuesday, November 14.
Juniors Micaiah Fitch, Lucas Cuneo, and Micah Vickery were all 1st team selections while seniors Caden Smith and Mitchell Butler and junior Gabe Sprouse were 2nd team picks.
Fitch led the Hornets in points (46) and assists (14) and was 2nd in goals scored (16). Smith scored 19 goals to lead the team, was 2nd in points scored (45), and 3rd in assists (7). Cuneo was 3rd in goals scored (13), 2nd in assists (9) and 3rd in points scored (35). Sprouse scored 4 goals, had an assist, and 9 points.
Vickery and Butler led Wellsboro's defense by only allowing 31 goals in over 1,600 minutes (1.552 goals allowed/game) and six shut outs.
"Well deserved recognition for these guys! With that said, I hope they see it as a benchmark and not the destination in their soccer development. Better today than yesterday is the goal," commented head coach Todd Fitch.
WellsboroAthletics.com would like to congratulate Micaiah, Lucas, Micah, Caden, Mitchell, and Gabe on their all-star selections.