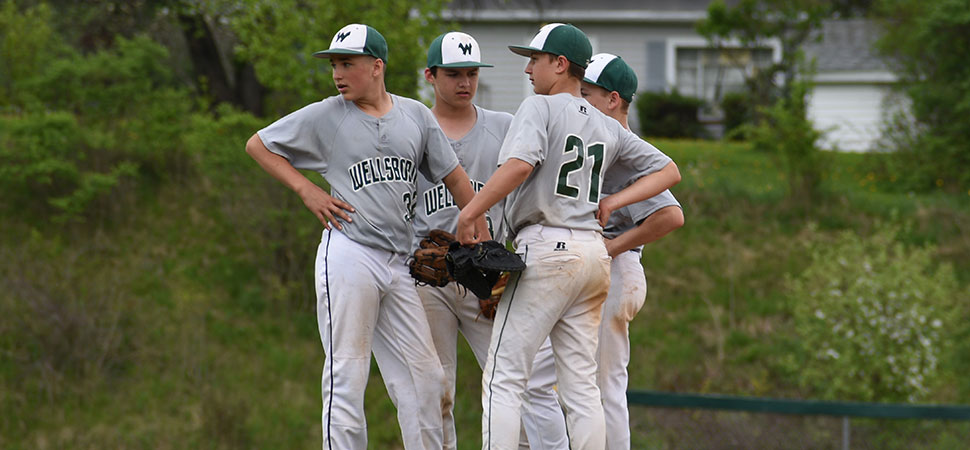 Junior High Hornets split with Athens, Sayre
By: Ed Weaver / May 15, 2022 / Photo: Chrissy Dean
The Wellsboro Junior High Baseball team split with Athens and Sayre on Saturday, May 14.
Wellsboro beat Athens 5-3 and fell to Sayre 4-1, their first loss of the season.
Against the Wildcats, Wellsboro found themselves trailing 3-1 heading into the bottom of the 3rd inning. The Hornets plated 4 runs in the inning to take a 5-3 lead, which they held on to for the win. Wellsboro had just 5 hits in the game, led by Max Mascho who went 2-for-2 at the plate. Marek Mascho, Luke Rothermel, and Coen Tennis added the other hits. Marek Mascho and Rothermel split time on the mound, combining for 8 hits and 12 strikeouts.
In the afternoon game with Sayre, the Hornets had a one-run lead after the top of the third but the Redskins scored three times in the bottom half of the inning and added an insurance run in the 4th to hand Wellsboro their first loss. Cameron Owlett, Drayden McGee, and Tennis had Wellsboro's three hits in the game, with Owlett scoring Wellsboro's lone run.
Wellsboro (12-1-1) is back in action on Tuesday, May 17 against Cowanesque Valley.