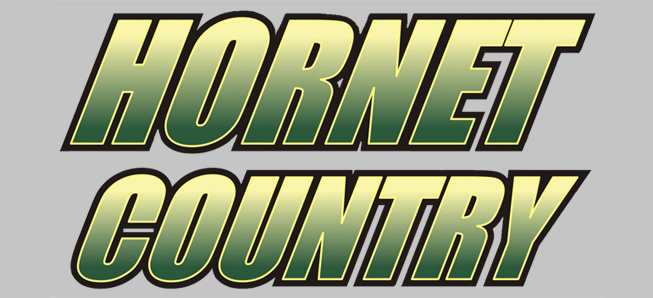 Hornets take two from rival Mansfield to end season
By: Ed Weaver / May 23, 2022
The Wellsboro Junior High Baseball team closed out their season by sweeping a doubleheader with rival North Penn-Mansfield on Saturday, May 21.
The Hornets won 16-0 and 10-2.
In the 16-0 win over the Tigers, the Hornets scored 5 runs in the 1st, 3 in the 2nd, one in the 3rd, then exploded for 7 in the 4th. Wellsboro had 12 hits in the game, led by 2-for-3 performances by Garrett Kaltenbach and Dylan Copp. Cameron Owlett was also 2-for-4 while Gavyn Jelliff, Marek Mascho, Drayden McGee, Max Mascho, Luke Rothermel, and Coen Tennis had solo hits. Tennis and Marek Mascho both pitched in the game, only allowing 1 hit and combining for 9 strikeouts.
In the 10-2 win Wellsboro started out leading 4-0 after the top of the 1st but the Tigers cut the lead in half with a pair of runs in the bottom half of the inning. However, the Hornets later added 6 runs in the top of the 3rd to put the game back in their control. Wellsboro had just 3 hits in this game, but took advantage of 13 walks to score runs. Syler Pietrzyk, Jacob Heckman, and Hayden Stevens had the hits. On the mound for the Hornets was Copp, McGee, and Rothermel. The trio allowed 2 runs and combined for 9 strikeouts.
"The results on the field are a testament to the teams work ethic in practice," head coach Shane Mascho said. "With managers included, we would have almost 30 guys at practice each day. These guys came in focused and made the most out of getting better with each rep they got. I have worked with these guys since they were 8 or 9 years old. It has been so rewarding to see their development on the baseball field. I will always remember taking them to their first tournaments and the team struggling to make basic plays in the field. This is another group of fine young men. I can count on one hand the number of issues I had to address with them this year. I have to thank and recognize the parents for being supportive and shaping these guys into fine young men. The way they support each other is inspiring and created tough environment for other teams to play in. They were the loudest, most supportive team and each player stayed engaged in the game. I look forward to seeing what these guys accomplish over the next few years. There will be some battles with Athens, Sayre and Troy moving forward. Those teams are all on pretty equal footing heading out of Junior High. There are certainly some high end ball players on this team that complement each other so well. Cam Owlett is able to get on base and wreak havoc on the base paths. Marek and Drayden are tough outs who find a gap and produce some exciting plays. Coen Tennis and Maxwell have been the top flight 7th graders we need at this level to have the depth needed to win consistently. Dylan Copp has evolved into a centerfielder with crazy range. When he puts a ball down the right field line you know it is an easy triple for him. Luke Rothermel really has developed as a pitcher this year and has a high ceiling moving forward. Gavyn Jelliff made some Webgem plays in the field and will continue to develop. All of our young guys are pushing these guys to get better every day. I have said numerous times over the season we have two of the top 5 teams in the league on our field everyday. Our 'B' team goes out there and beats most other schools 'A' teams on these Saturday double headers."
Wellsboro finishes their spectacular season with an 18-1-1 record.